Employment/Training Opportunities
Welcome to the Wahnapitae First Nation's Employment/Training Opportunities web page.
Here you will find information on Employment/Training Opportunities as well as the application process for positions available.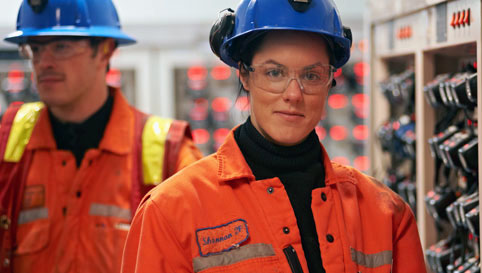 Nurse Practitioner - WFN
Wahnapitae First Nation Norman Recollet Health Services and its employees are committed to a proactive holistic approach to health and wellness and are committed to the delivery of services which are sustainable and honour the customs and traditions of First Nations communities.
The Nurse Practitioner provides primary care services to patients, their families and the community with a strong emphasis on disease prevention, health promotion, patient education and community development. The RN(NP-EC) is responsible for the provision of a comprehensive range of core nursing functions and services in First Nation communities, in program areas of community heath, through promotion and maintenance of the health of individuals, families groups, communities and populations that value the principles of primary health care and focus on promoting health, preventing disease and injury, protecting population health as well as when required a focus on curative, urgent and emergent care, rehabilitation and supportive or palliative care. Working in collaboration with an interdisciplinary team, the Nurse Practitioner will share expertise and knowledge of disease prevention and healthy living with patients and their families, as well as other health care professionals.
CLOSING DATE: October 5th, 2018 at 11:00 am
CLICK HERE for more information and how to apply.
---
Executive Assistant - WFN
Reporting to the Executive Director, the Executive Assistant will liaise with internal and external contacts as directed by the Executive Director. Working alongside of the Executive Director, the Executive Assistant will ensure efficient and effective operations implementing and monitoring operational procedures of the First Nation. Will prepare agendas, organize, record, and transcribe meeting minutes. Research and prepare draft policy or action with respect to administrative matters and will respond to correspondence based on direction from the Executive Director. The Executive Assistant will assist the Executive Director in human resources protocols, will maintain the electronic and hardcopy filing system and other miscellaneous duties
as may be assigned.
CLOSING DATE: October 3rd, 2018 @ 4:30 pm
CLICK HERE for more information and how to apply
---
Casual Contract Medical Drivers - WFN
Wahnapitae First Nation is seeking mature, qualified, safe, drivers to provide Medical Transportation services and operate a band vehicle in accordance to the Wahnapitae First Nation's band policies. The Contract Driver will be responsible to drive individuals to medical appointments to various destinations on request within the City of Greater Sudbury and return.
CLOSING DATE: OCTOBER 5th, 2018 @ 11:00 am
CLICK HERE for more information and how to apply
---
Environmental Coordinator - WFN
The role of the Environmental Coordinator is to create, manage and implement environmental strategies on behalf of the WFN. The Environmental Coordinator will be involved with initiatives guiding land use and development within the WFN land base and territory, as well as the development of a land management regime. He/she will ensure, with resource companies and WFN, that any development activities are carried out in a responsible manner meeting or exceeding the requirements of all applicable government laws regulations, so that potential negative impacts can be identified and mitigated. The incumbent will be required to liaise with representatives from WFN, resource development companies and regulatory agencies.
CLOSING DATE: September 28, 2018 @ 11:00 am
CLICK HERE for more informtion and how to apply
---
Environmental Field Technician - WFN
The Environmental Field Technician will serve as a resource for the Wahnapitae First Nation and play a key role in initiatives including by not limited to, environmental monitoring, baseline studies and required field work. The technician will provide expertise in field work and ground truthing of environmental programs, examining valued ecosystem components VEC's of terrestrial and aquatic ecosystems present on the First Nation land and territory. These activities will enhance planning and management activities at the First Nation level. The technician will also provide technical expertise and input related to natural resource and lands management.
CLOSING DATE: UNTIL FILLED
CLICK HERE for more information and how to apply.
---
Mine Labourer - Sudbury Integrated Nickel Operations
Sudbury INO places top priority on achieving a zero harm workplace. Our organization supports this goal with safety initiatives and programs that are incorporated in all aspects of our operations.
Working at our Sudbury Operations, the successful candidate for the underground Mine Labourer position must adhere to our core values on safety performance in the workplace.
Applicants must possess a Grade 12 diploma, have a minimum of 2 years mining or heavy industrial experience and must have completed Basic Underground Hard Rock Miner - Common Core. Post-secondary education will be considered an asset.
CLICK HERE to view employment flyer
---
Indigenous Studies webinar series - Contact North
Online learning with personalized support in your community.
Get your degree, diploma or certificate or upgrade your skills online from Ontario's 24 public colleges, 22 public universities, 76 district school boards and 250 literacy and basic skills and training providers, without leaving your community.
For more information, call Michelle Gauthier, Online Learning Recruitment Officer, at 1-855-352-1531 or e-mail: parrysound@contactnorth.ca
For information follow us on facebook.com/ContactNorth.
---
Canadian Armed Forces Aboriginal Training Programs
The Aboriginal Training Programs are unique training and job opportunities for Aboriginal peoples from across Canada. The Forces offer three Training Programs that combine military lifestyle with cultural awareness. Bold Eagle, Raven and Black Bear.
These programs are six weeks long and will provide you with:
A taste of military training with the option with no commitment - of staying in the Forces
Training that is based on the Army Reserve Basic Military Qualification and is taught
by military instructors