Employment/Training Opportunities
Welcome to the Wahnapitae First Nation's Employment/Training Opportunities web page.
Here you will find information on Employment/Training Opportunities as well as the application process for positions available.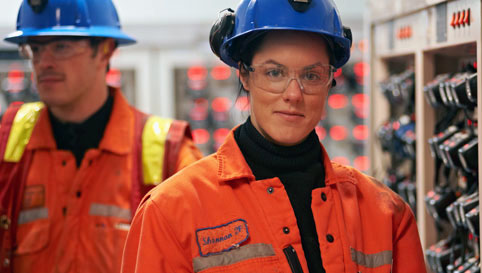 Ministry of Northern Development and Mines (MNDM)
Indigenous Internship Program
Experience working in the Ontario Public Service – grow your future.
The OPS is dedicated to recruiting and advancing top talent while building a diverse public service that is reflective of Ontario's population and communities. These exciting opportunities offer recent Indigenous post-secondary graduates the opportunity to develop their careers and gain valuable work experience with one of Canada's Top 100 Employers.
Bring your knowledge, experience and perspectives to the Ministry of Northern Development and Mines. Working with a team of engaged professionals and dedicated leaders, you'll take the next step in your career in a dynamic environment that provides opportunities for personal growth, competitive salary, mentorship, learning and development opportunities, and work-life balance. The ministry has immediate opportunities for interns in the following roles:
CLICK EACH LINK below to view job posting and to apply online.
Note: These temporary positions with contracts of up to 12 months in duration.
For job-specific details, including salary, position duties and full qualifications, and to apply online, by Tuesday, October 31, 2017, visit www.ontario.ca/careers and enter the applicable Job ID number in the Job ID search field. Please follow the instructions to submit your application. Faxes are not being accepted at this time.
Note: View Frequently Asked Questions (FAQ) for Indigenous Self-Identification
If you require accommodation in order to participate in the recruitment process, please contact us at www.gojobs.gov.on.ca/ContactUs.aspx to provide your contact information. Recruitment Services staff will contact you within 48 hours. Only those applicants selected for further screening or an interview will be contacted.
The Ontario Public Service is an inclusive employer. Accommodation will be provided in accordance with Ontario's Human Rights Code.
---
Human Resource Administrator - WFN
The Human Resources Manager will be responsible for a broad range of human resources services for Wahnapitae First Nation and supporting the Executive Director. The Human Resource Manager shall be responsible for but not limited to reviewing current Wahnapitae First Nation policies and making recommendation to the Executive Director, maintain and monitoring confidential employee file and documents, monitoring health and safety programs; assisting with recruitment of staff performance management and staff relations.
The Human Resources Manager functions within legislative requirements, regulations, policies and procedures and the Mission, Beliefs and Vision of the Wahnapitae First Nation, and Contributes to the accomplishment of the strategic priorities.
CLOSING DATE: October 25, 2017 @ 12:00 pm
CLICK HERE for details and information on how to apply
---
Ministry of Northern Development and Mines (MNDM)
In support of Ontario's commitment to enhance opportunities and partnerships with Indigenous peoples, the Ministry of Northern Development and Mines (MNDM) is launching a new program to support employment and career development for Indigenous post-secondary graduates. Through this program MNDM is taking a step towards being more representative of a growing part of Northern Ontario's population with the added expectation that the contributions of Indigenous interns will enrich and strengthen the work of the ministry.
All the job information can be found on the job ad and applicants must apply online at www.gojobs.gov.on.ca before the closing date noted on the job ad.
CLICK EACH LINK below to view job posting and to apply online.
DEADLINE TO Apply By: Tuesday, October 31, 2017 11:59 pm
---
Indigenous Studies webinar series - Contact North
Online learning with personalized support in your community.
Get your degree, diploma or certificate or upgrade your skills online from Ontario's 24 public colleges, 22 public universities, 76 district school boards and 250 literacy and basic skills and training providers, without leaving your community.
For more information, call Michelle Gauthier, Online Learning Recruitment Officer, at 1-855-352-1531 or e-mail: parrysound@contactnorth.ca
For information follow us on facebook.com/ContactNorth.
---
Canadian Armed Forces Aboriginal Training Programs
The Aboriginal Training Programs are unique training and job opportunities for Aboriginal peoples from across Canada. The Forces offer three Training Programs that combine military lifestyle with cultural awareness. Bold Eagle, Raven and Black Bear.
These programs are six weeks long and will provide you with:
A taste of military training with the option with no commitment - of staying in the Forces
Training that is based on the Army Reserve Basic Military Qualification and is taught
by military instructors