Aanii - Welcome to the Wahnapitae First Nation website.
Our traditional name is Wahnapitaeping "That place where the water is shaped like a molar tooth".

Our vision for this website is to provide information to our band members, stakeholders and others interested in our community. We are proud of our rich heritage and culture and want to share that information with you.

The site will hold a wealth of accurate information about Wahnapitae First Nation and our history as well as additional up to date information in our members section.

We invite you to comment on what you see here as well as provide us with suggestions to provide a balanced website experience for you.
---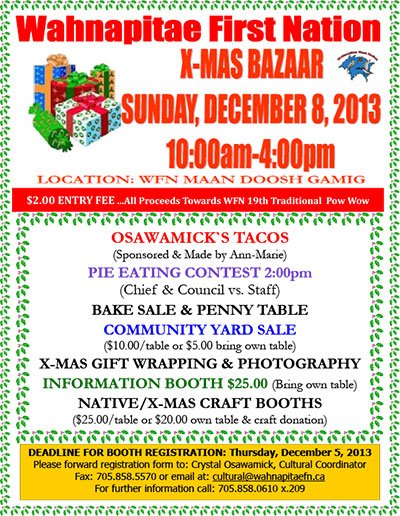 Wahnapitae First Nation Xmas Bazaar
Sunday, December 8, 2013
10:00am-4:00pm
CLICK HERE to download flyer.
---
Navigating Employment Pathways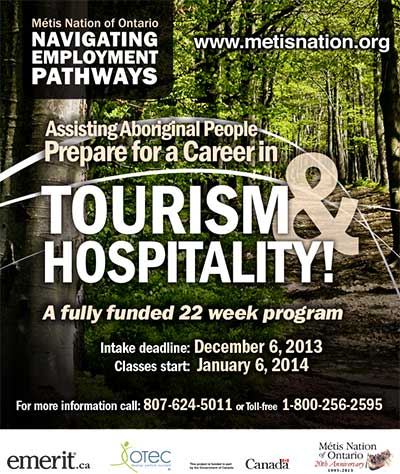 Assisting Aboriginal People Prepare for a career in
Tourism and Hospitality - 12 week program
Intake deadline: December 6, 2013
Classes start: January 6, 2014
CLICK HERE to view full poster.